Hyderabad, October 17 : The Rajiv Gandhi Sadbhavana Yatra Commemoration Day will be organised on October 19 at historic Charminar at 10.30 am.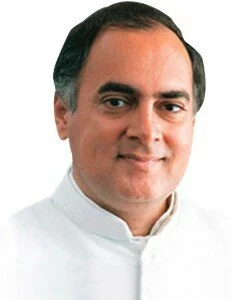 Talking to reporters at Gandhi Bhavan here, PCC General Secretary G Niranjan said that the event would begin with the hoisting of Congress party's flag by PCC president Botsa Satyanarayana. Chief Minister N Kiran Kumar Reddy, Deputy Chief Minister Damodar Rajanarasimha, other ministers and leaders will also participate.
The Chief Minister will also present Sadbhavana Award to senior journalist Sri Potturi Venkateshwara Rao on the occasion.
Niranjan said that it was in 1990 when former Prime Minister Rajiv Gandhi launched Sadbhavna Yatra from Charminar to diffuse the communal tension created across the country due to BJP leader LK Advani's Rath Yatra. He said it was the same Sadbhavana Yatra that claimed Rajiv Gandhi's life in a meeting in Tamil Nadu.